Learn More About the 2024 Rolls-Royce Spectre Electric Vehicle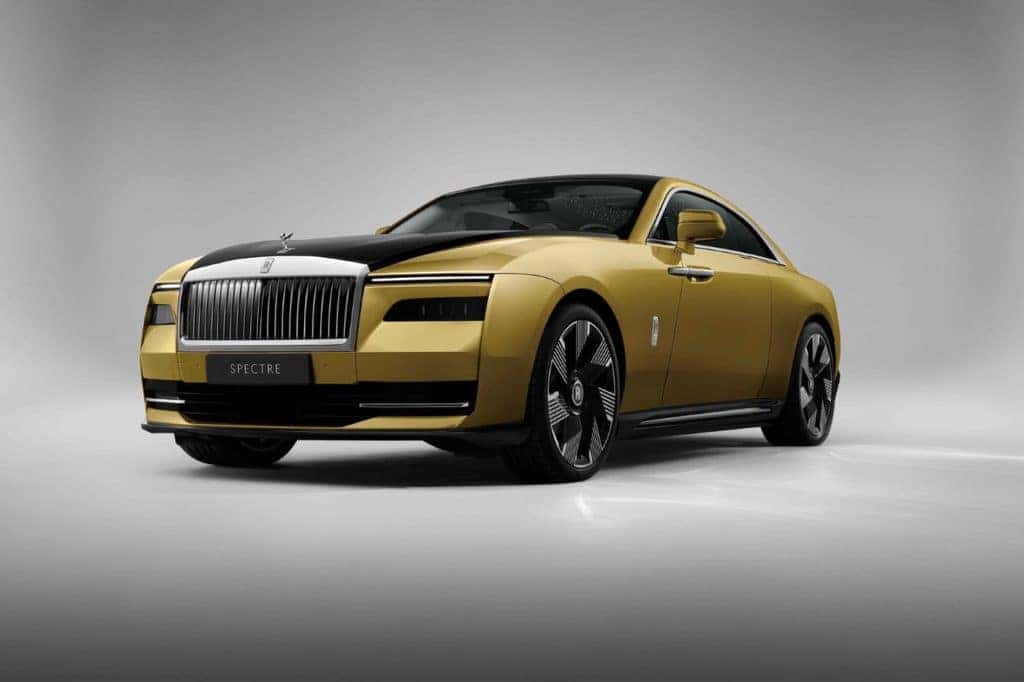 2024 Rolls-Royce Spectre
BASE MSRP: TBA
Horsepower: 577
Estimated Mileage Range: 320 
Get to Know the 2024 Rolls-Royce Spectre
Rolls-Royce is entering the all-electric market with a new vehicle that will bring sophistication to the segment. The upcoming Spectre is going to make drivers rethink how they see and drive an all-electric car. Keeping with the creative naming convention that makes all Rolls-Royce models truly fascinating to shop for, the Spectre promises to maintain the superior elements that have kept the brand at the forefront of elegance and performance.  
Performance
The dual-motor all-electric powertrain that will propel the Spectre to its glorious ride has been estimated to deliver an astonishing 577 combined horsepower for exceptional everyday performance. However, current testing has shown the innovative powertrain will generate 900Nm, or approximately 664 lb.-ft of torque for robust overall performance. The current estimated mileage range has been determined to be around 320 miles on a single charge. As for handling, the Spectre will be equipped with a four-wheel drive system.  
Interior Features 

There is no shortage of amazing features that drivers of the Rolls-Royce Spectre and their passengers will get to experience when they step into the coupe. Starting with the doors themselves, they will feature almost 4,800 little stars and be called, "Starlight Doors". This is expanded upon even further throughout the cabin for a gorgeous, nighttime feel that is quintessential Rolls-Royce. A wide selection of Bespoke options can be added to the Spectre for a personalized feel unlike any other all-electric vehicle available.  
Safety Features
Much like the rest of the vehicle, there is not much information about what safety and driver-assistance features will be equipped into the 2024 Spectre. However, customers can be confident that only the most innovative features will make their way in the all-electric vehicle. One such feature that has been announced is the refined, upscale four-wheel drive system that the vehicle will ride on.  
Learn More About the 2024 Rolls-Royce Spectre at Rolls-Royce Motor Cars Denver
As more details about the newest addition to the Rolls-Royce fleet become available, Rolls-Royce Motor Cars Denver in Highlands Ranch will help keep our Denver Metro customers informed. Let the sales associates we staff help you stay updated about the upcoming 2024 Rolls-Royce Spectre. If you are interested in ordering any other current Rolls-Royce model, we can help you with that as well.  
(Photo Credit: Rolls-Royce)